Three Steps to Incorporating LGBTQ+ Learning in Your Classroom
Happy Pride Month! Educators play a special role in helping students feel accepted for who they are. By sharing the achievements of the Lesbian, Gay, Bisexual, Transgender, Queer/Questioning, Plus (LGBTQ+) community and why we celebrate Pride Month, you can help students better understand and accept all individuals while creating a safe and inclusive environment.
Below are three steps you can take to thoughtfully and supportively introduce Pride in your classroom and keep the conversation going all year long!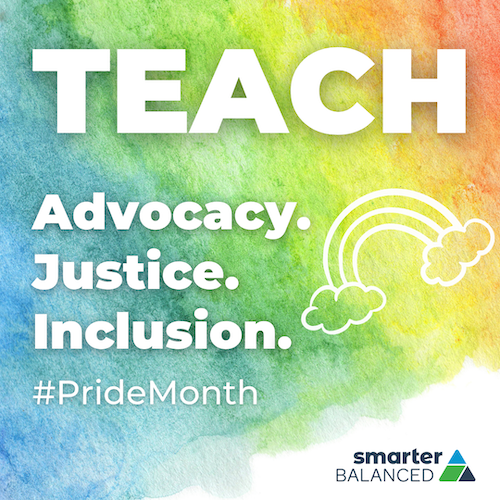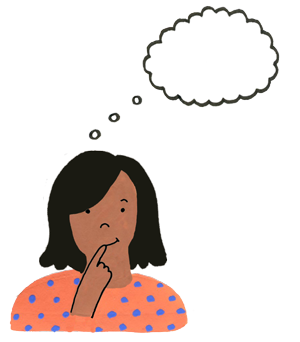 Step 1: Build Your Understanding
Learn about the LGBTQ+ community, the struggles they've faced, and why your role as an educator can shape acceptance among our youngest members of society.
Educators 4 Social Change: Teaching about LGBTQ+ Pride/History (Month)
An introduction to teaching about LGBTQ+ Pride and Pride History Month with companion lesson plans and resources.
ADL: The Time Is Now: Bringing LGBTQ Topics into the Classroom
This article (2015) explains why teaching about LGBTQ+ topics is important and how conversations about gender identity can continue in middle school and high school.
GLSEN: Actions of Pride
Resources to help educators learn about the intersections being LGBTQ+ and Black, and information about the 2021 National School Climate Survey of LGBTQ+ youth.
Accredited Schools Online: Teachers as LGBTQ Allies
This guide covers a range of topics, including student rights, terms and vocabulary, and bullying prevention resources for supporting LGBTQ+ students.
Step 2: Design Your Approach
Advocate for equality and create safe spaces for discussion. Remember, this is an opportunity for us all to learn from each other.
ADL: Let's Get It Right: Using Correct Pronouns and Names
A guide for educators that provides strategies for supporting young people and modeling inclusivity.
ADL: Beyond the Binary: Discussing Transgender and Gender Non-Conforming Identity in K-12 Schools
Learn why and how discussing transgender, gender non-conforming, and non-binary identities and topics in schools is critical to providing a safe and inclusive school culture.
Teaching LGBTQ+ History: How to Teach LGBTQ History: An Educator's Guide
Intended as an instructional support for California educators who are implementing lessons that align with the state's Fair, Accurate, Inclusive and Respectful (FAIR) Education Act passed and the History-Social Science Framework (HSS), this guide is useful for educators from any state looking for resources on teaching LGBTQ+ history.
Teaching Tolerance: Best Practices for Serving LGBTQ Students (PDF)
A project of the Southern Poverty Law Center, this guide is to help teachers and schools prepare children to be active participants in a diverse society. Specifically, this guide strives to help educators create learning environments in which students feel safe and seen, valued and capable of growth.
Step 3: Use Great Lessons & Books
Lessons featuring LGBTQ+ authors are a powerful way to highlight the accomplishments of writers who did not (or do not) conform to binary gender identities and orientations.
Tools for Teachers: Sensory Words featuring "Stopping by Woods on a Snowy Evening" by Robert Frost
In this lesson, students learn about what constitutes a sensory detail (words based on the five senses), learn to look for sensory details in a poet's writing, and practice replacing vague words with sensory details.
Tools for Teachers: Sing America featuring "I hear America Singing" by Walt Witman
Students will read two poems by different authors in order to compare and contrast the effect of each author's precise word choice. Then, students will make choices about precise language to convey the setting, characters, events, experiences, or ideas in a given context.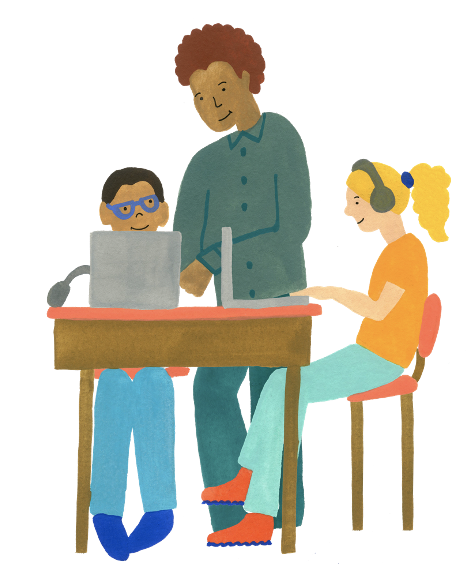 Tools for Teachers: Annotation with a Partner (Finding Poetic Text Structures) featuring five poems by Emily Dickinson
This lesson will help students identify how text structure in poetry helps the reader comprehend the significant elements of the text and its greater theme or main idea.
Share My Lesson: Celebrating pride month: free lesson plans, resources and activities
In this collection of lessons, you will find educator-selected activities and resources that feature LGBTQ+ history, literature, and approaches for teachers broken down by grade levels.
Brightly: 24 Great LGBTQIA+ Books for Kids and Teens
Find books for any age, 0-13+, that teach acceptance and love. From board books about what defines a family, to Pride Mad Libs, this list has suggestions for parents and educators.
Common Sense Media: Books with LGBTQ+ Characters
These books can help children see families similar to their own as central characters in children's literature. Sortable by age, these books portray "many aspects of the LGBTQ+ experience."
Library of Congress: Lesbian, Gay, Bisexual, Transgender and Queer Pride Month
This LOC collection includes information about the history of LGBTQ+ Pride Month as well as resources, audio, and video (like an archive of recorded poetry and literature by LGBTQ+ writers!).
Bonus Step: It's important to continue the conversation throughout the year! While Pride Month (June) and Pride History Month (October) provide great entry points, weaving LGBTQ+ authors, historical achievements, and topics into your lessons helps understanding and acceptance grow.
Take a look at your lesson plans for the coming year and think about ways to incorporate alternate texts that shine a light on diversity. It's through this kind of deliberate process that we can move toward equity and ultimately, inclusion.
---
Smarter Balanced is proudly part of University of California Santa Cruz and embraces UCSC's commitment to cultivating an inclusive climate. Furthermore, a dedication to equity is core to our mission at Smarter Balanced—we develop instructional resources and assessment tools that support educators and their work with diverse learners.
Visit our Diversity, Equity, & Inclusion page to learn more.