New Findings from Smarter Balanced on Through-Year Assessment Programs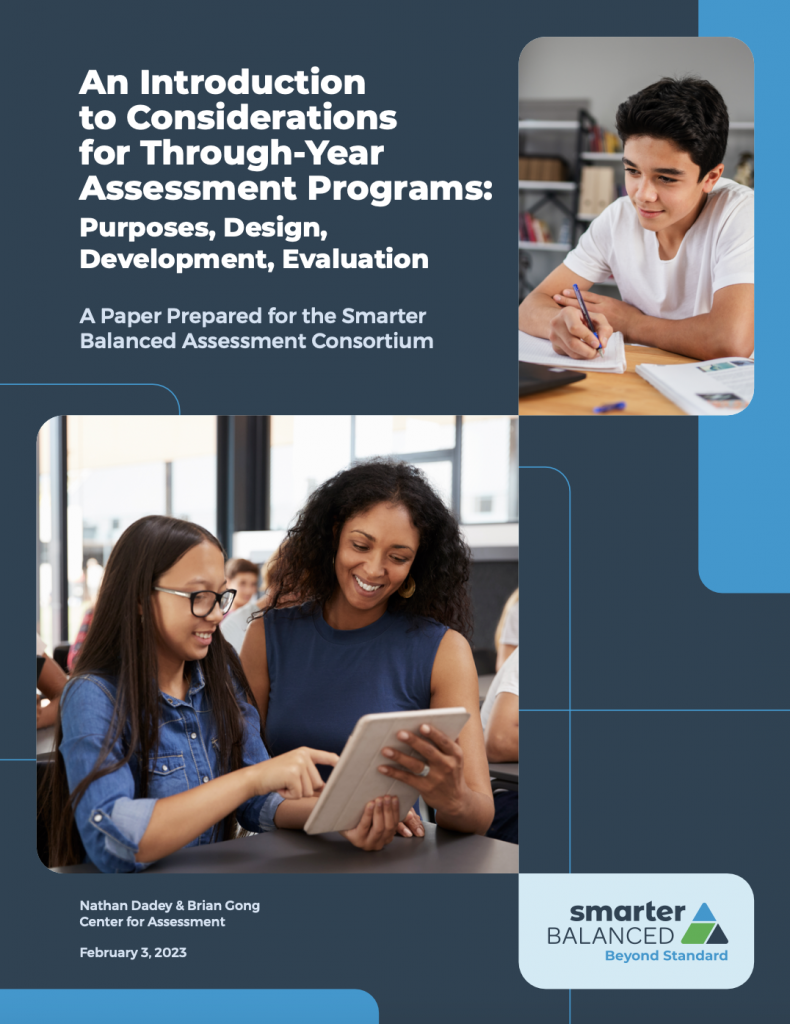 Smarter Balanced is pleased to announce the publication of a new research report that explores the viability and use of through-year assessment models. In recent years, several states have begun to explore or pilot different through-year assessment models to serve as replacements to the traditional end-of-year summative assessments.

"An Introduction to Considerations for Through-Year Assessment Programs: Purposes, Design, Development, Evaluation" is meant primarily for policy makers and state department of education staff who are considering through-year assessments, as well as consultants and contractors state departments rely on to help them in informing the design and implementation of possible through-year assessment models.
The paper, written for Smarter Balanced by Nathan Dadey and Brian Gong from the Center for Assessment, is one of the most comprehensive pieces to date on the purposes of through-year assessments, their designs, and reflections on current models seen across the country.
This paper complements the information presented in "Content Progressions & Clustering Across Instructional Materials: Viability for Supporting the Design of a Through-Year Assessment Model" and "Through-Year Assessments: Practical Considerations for LEA Implementation" which provide additional insight into the viability and use of through-year assessment models. Collectively, these papers are meant to help education leaders consider the shifts and supports needed when implementing a through-year assessment model.
For more information, access Smarter Balanced research papers here.