New From Smarter Balanced: Findings from Two Practice Briefs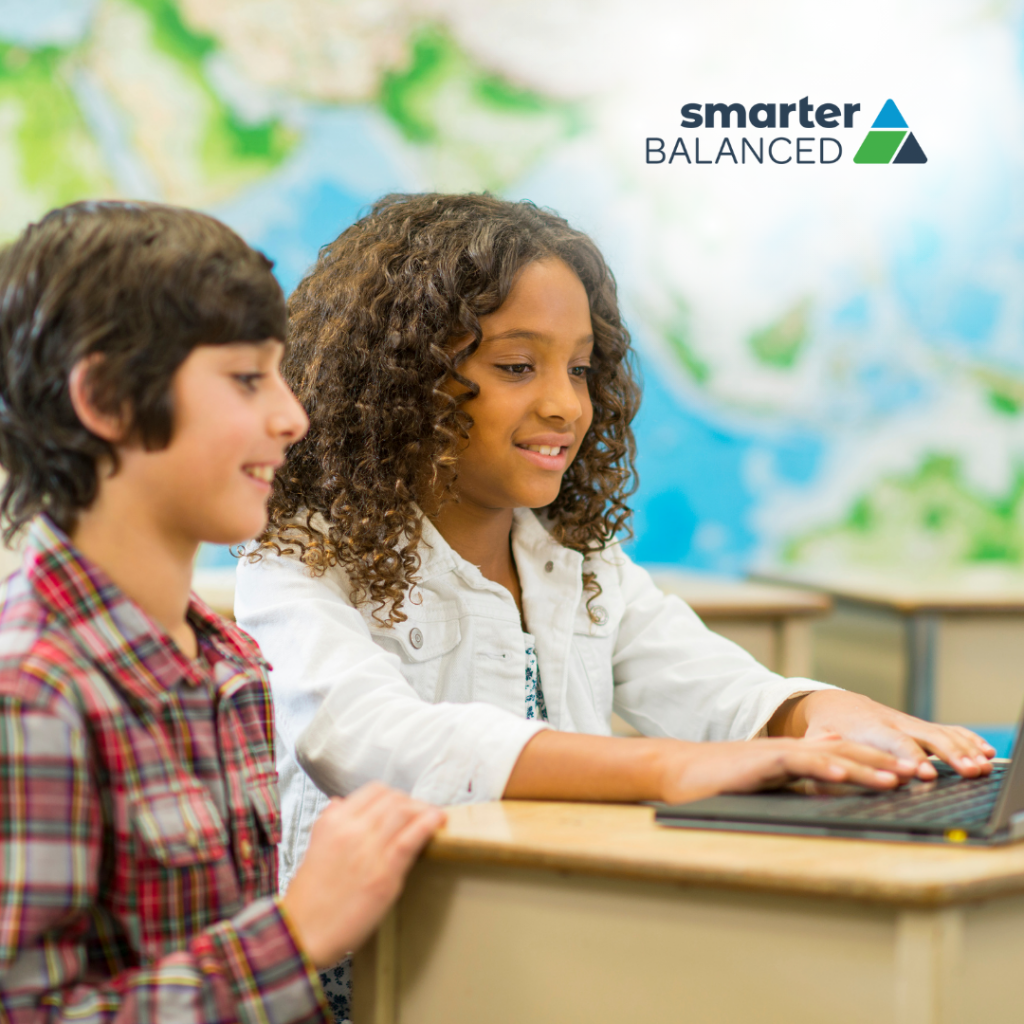 Smarter Balanced is pleased to share the findings from two practice briefs from Stanford University researcher Paulina Biernacki, "Assessing the Options: Considerations for provision of choice in assessment" and "Leveraging Student Perspective: Considerations for connecting assessment systems and multiple ways of knowing."
"Assessing the Options: Considerations for provision of choice in assessment" discusses types of choice and related goals and challenges relevant to assessment systems.
In order for choice in assessments to be helpful, teachers need to promote student choice in learning with flexible strategies for implementation with all students. When students are offered choices in assessments, they may connect more deeply with the materials and more effectively demonstrate their knowledge, skills, and abilities.
Recommendations: The brief includes a range of potential ways state education agencies and local education agencies can partner with professional development (PD) providers and assessment developers, including:
Help teachers promote a culture of autonomy in their classrooms wherein students' choices converge upon common, recognized learning goals and targets. 
Provide teachers with high-quality professional development on personalizing assessment by allowing students to make choices in assessment. 
Ensure innovations introduced into assessment systems and assessment procedures concerning choice are sufficiently supported by empirical evidence on their effectiveness.
"Leveraging Student Perspective: Considerations for connecting assessment systems and multiple ways of knowing" seeks to support state education leaders and assessment developers to include knowing during the design, development, and implementation of a balanced assessment system.
To truly support students' learning needs,educators must bridge connections between students' local contexts and their learning and assessment systems. Teachers who get to know their students' strengths and interests can then formatively tailor the instructional tasks and materials to suit students' needs.
Additionally, when teachers get to know their students' personal backgrounds, thinking processes, and community contexts, they are better equipped to interpret and use assessment results.
Recommendations: The brief includes a range of suggested ways state agencies can partner with assessment developers and local education agencies, including:
Develop training, classroom materials, and resources for teachers (e.g., rubrics, observation tools, surveys) that help integrate assessment of and for learning and promote assessment system literacy.
Create spaces that help educators make connections across school-home and school-community environments.
Find ways to help students integrate their knowledge and experiences into assessment tasks and promote the development of assessment systems that incorporate considerations for students.
For more information, access the practice briefs here.