Tools For Teachers Launches Social-Emotional Learning Resources
New Professional Learning Modules Help Educators Support Student SEL
To help teachers support the social-emotional learning needs of students (which is critical as they navigate the challenges of another pandemic-influenced school year!) Smarter Balanced and the Parent Institute for Quality Education (PIQE), partnered to launch new SEL-focused professional learning resources.
The three new professional learning resources are designed to help teachers support the well-being of their students. The resources are organized into three, 45-to-60-minute virtual professional development modules on self-awareness, self-management, and social awareness. Here is a quick look at each module: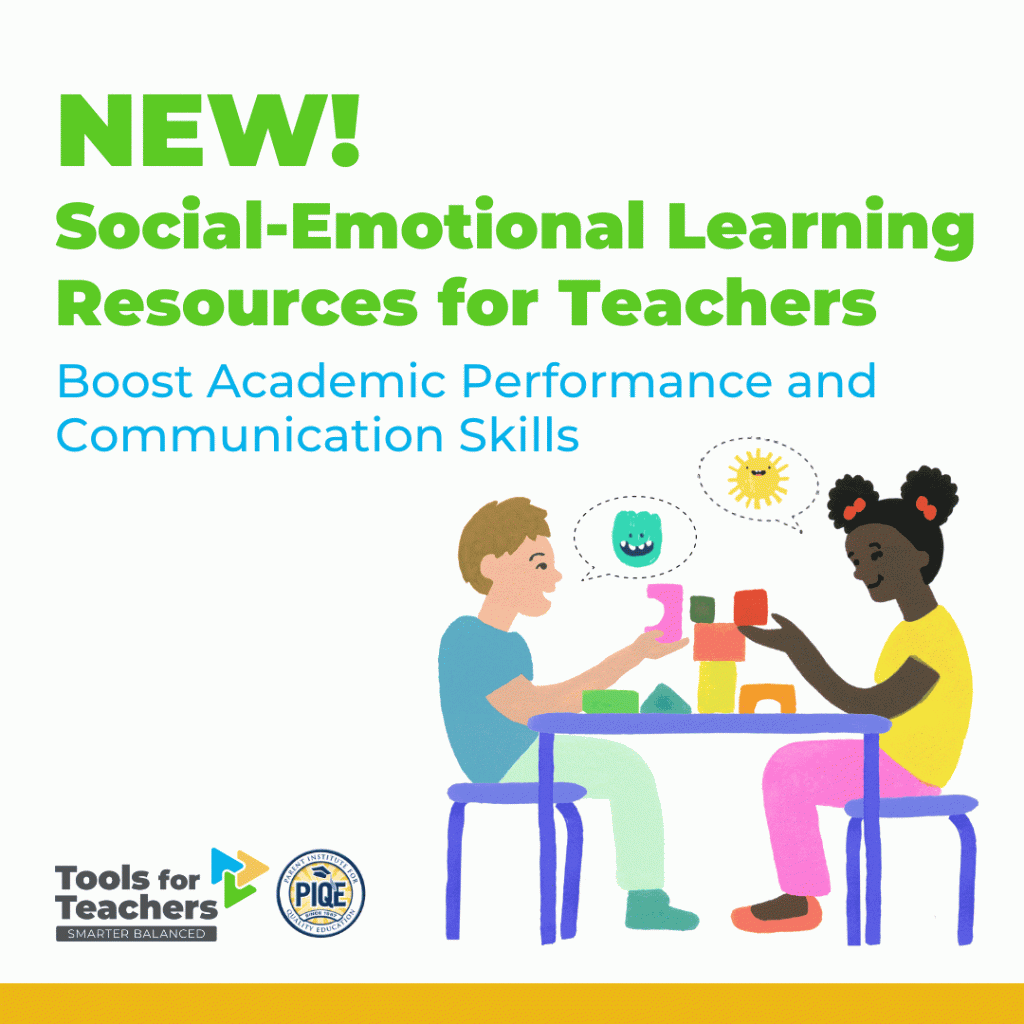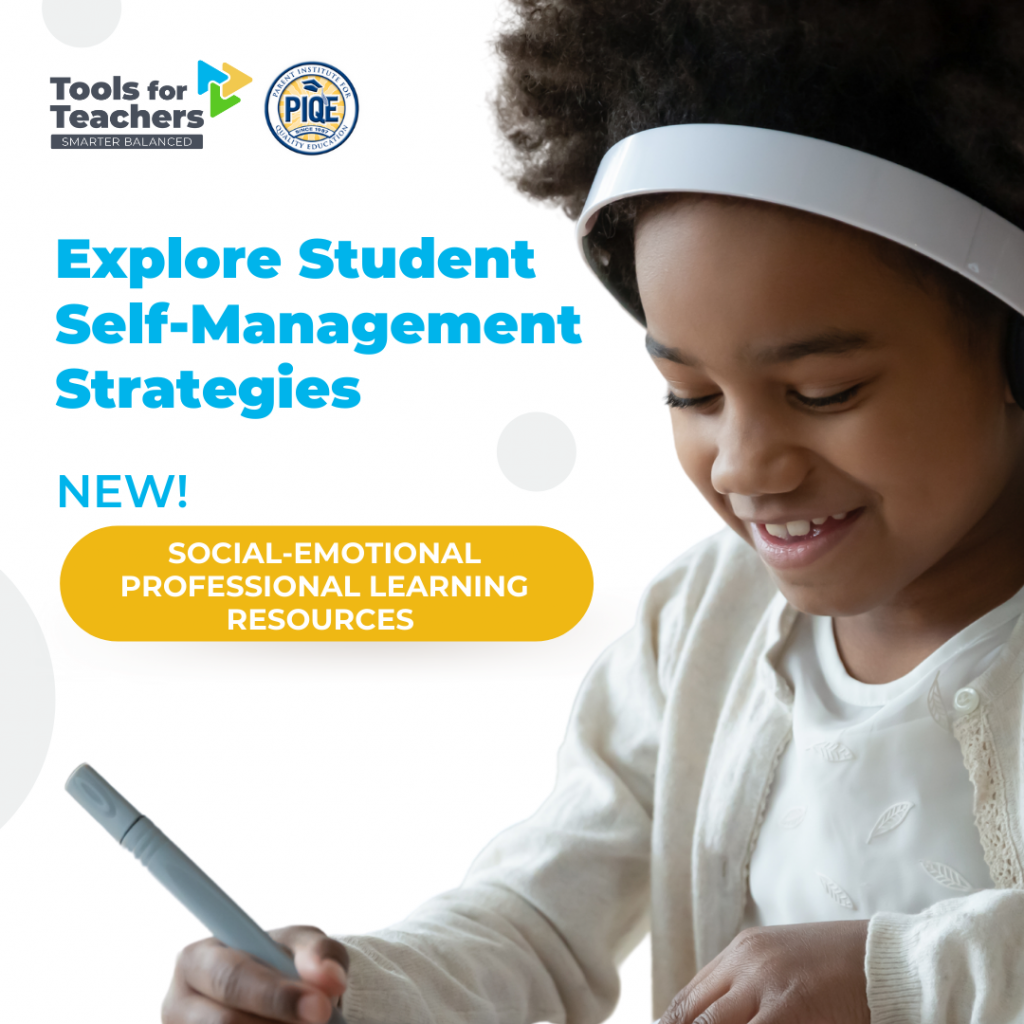 SEL Module 1: Self-Awareness
In module 1, participants will be introduced to the Collaborative for Academic, Social, and Emotional Learning (CASEL) Wheel, also known as the SEL Wheel, and learn about self-awareness—the ability to accurately recognize one's own emotions, thoughts, and values and how they influence behaviors.
SEL Module 2: Self-Management
In module 2, participants will learn about self-management—"the ability to manage one's emotions, thoughts, and behaviors effectively in different situations and to achieve goals and aspirations. This includes the capacity to delay gratification, manage stress, and feel motivation and agency to accomplish personal and collective goals," (CASEL, 2021).
SEL Module 3: Social Awareness
In module 3, participants will learn about social awareness—the ability "to understand the perspectives of and empathize with others, including those from diverse backgrounds, cultures, and contexts. This includes the capacities to feel compassion for others, understand broader historical and social norms for behavior in different settings, and recognize family, school, and community resources and supports," (CASEL, 2021)—and that it is a critical factor in learning and occupational success.
Each module includes videos, handouts, and links to external resources. These modules can be completed by a professional learning community and includes activities like role-playing with a partner to practice developing empathy. Like all Tools for Teachers professional learning resources, the SEL modules include step-by-step instructions, things to consider, and embedded formative assessment strategies. Get started today by visiting Tools for Teachers and logging in to access this new content available to educators in your state or territory!
---
About Tools for Teachers
Tools for Teachers is an easy-to-use website featuring standards-aligned lessons and strategies designed by educators to save teachers time and boost student learning.
Educators can use Tools for Teachers to find trusted lessons and activities that they can use flexibly for remote or in-person instruction. The website was developed by Smarter Balanced with a commitment to accessibility, making it easy for educators to find strategies that support diverse learners.