Newly Released Sample Questions Can Help Support Instruction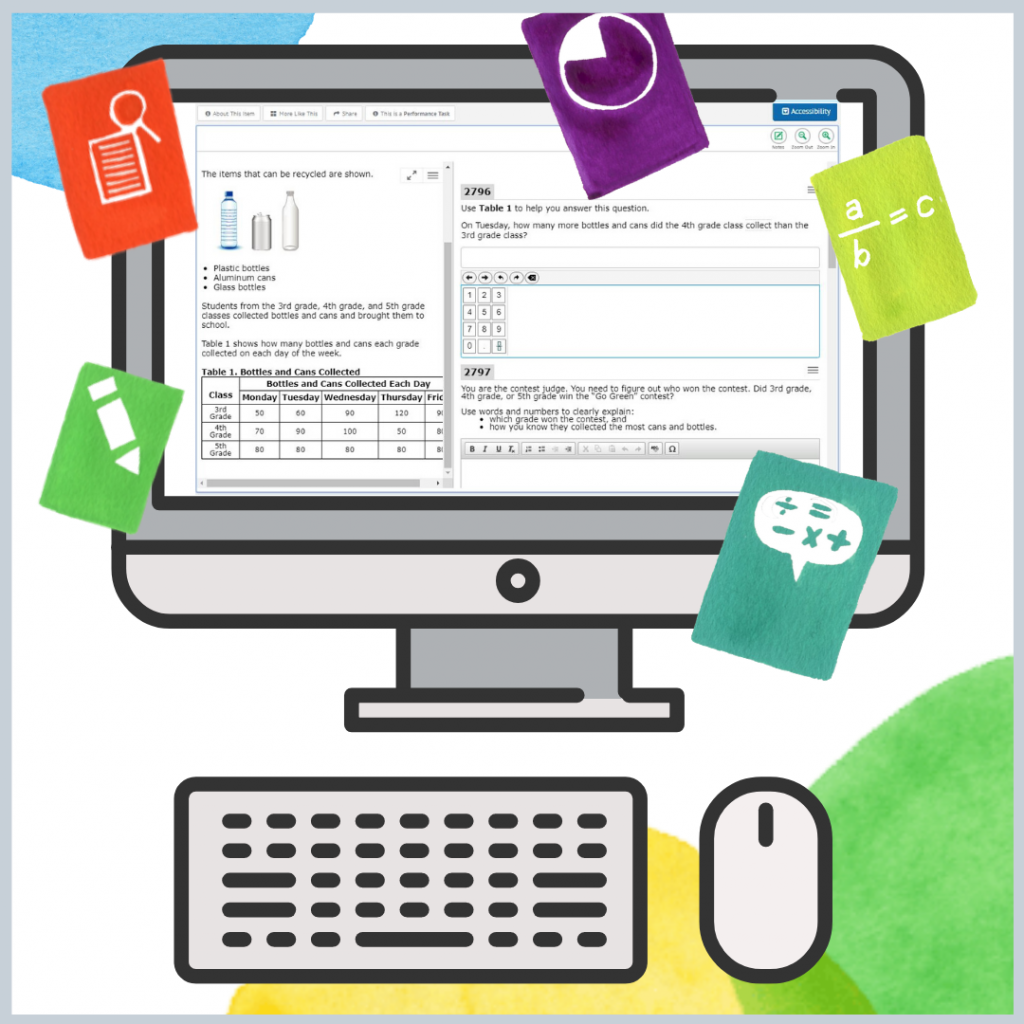 The Smarter Balanced Sample Items Website now includes 104 newly released test questions that previously appeared on the year-end (summative) math and English language arts tests in grades 3-8 and high school.  Educators can use the sample test questions to better understand how Smarter Balanced measures college and career ready content and what students need to know and do.
The newly released questions add to the nearly 500 questions that already appear on the Sample Items Website. The questions feature the full suite of accessibility resources, including translations and an illustration glossary in math to support English language learners.
Another exciting addition to the Sample Items Website is student writing samples for performance tasks. The writing samples include explanations to help teachers better understand how the papers were scored.
In March, the Sample Items Website will support printing of the released test questions. Additional enhancements will be available in late spring.
How to Access the Newly Released Questions
To locate the 104 newly released test questions, please see the handy interactive dropdown list on our Website or our handout that lists all the newly released questions by grade, subject, and question ID.

You can click on the question IDs directly or input them into the Sample Items Website search filter.

How We Ensure High-Quality Test Questions
Every year, educators collaborate to create the questions that appear on Smarter Balanced tests.
"Once (the questions) are written, having multiple people look at them and bear in mind the accessibility issues, bias and sensitivity, alignment to the standards. It's a whole group that does this. It's not just one person's opinion," said Ellen Irish, an elementary school teacher from Oregon.Teachers then review each question. This ensures that the questions are fair and accurately measure what students know and can do.
"The most important piece to me is that we read the question and make sure that it is clear for the students, concise (not too wordy), and accurate," said Dina Haney, an elementary school teacher from California. "We want to make sure there is no bias. We want to make sure that it's accessible to all students."
For more info, visit Sample Items Website.