Smarter Balanced is committed to an unprecedented level of transparency, so that anyone who is interested can see exactly how tests are developed and designed.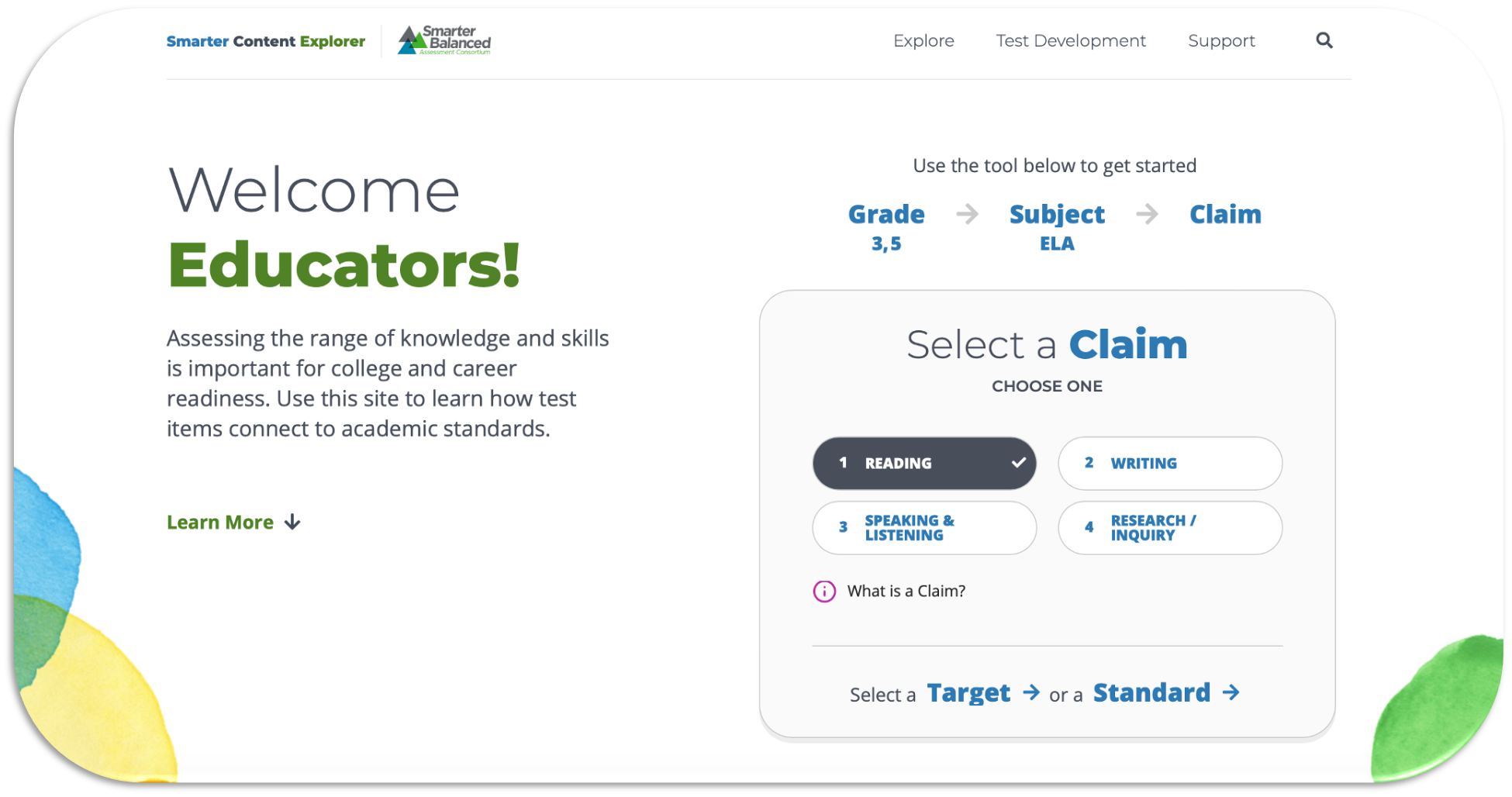 Assessing the range of knowledge and skills is important for college and career readiness. Use Smarter Content Explorer to learn how test items connect to academic standards. Resources include: the Test Development section which provides materials used in the process of developing the Smarter Balanced assessment system and information about the summative and interim Test Blueprints, Guidelines and Resources around accessibility and scoring, and Content Specifications.
Smarter Balanced tests are built to provide verifiable, accurate, and representative data that helps states, districts, and schools see learning trends from multiple vantage points. Our goal is to provide educators and families with the information they need to make decisions about next steps in a student's learning journey. Learn more about our technical research, reports, and research efforts to better understand how the test works to deliver valuable information about student learning.