We Are All In This Together (Remotely)
A Shout-Out to Smarter Balanced Performance Tasks
Jamie Elliott-Delaney, Guest Blogger
5th Grade Teacher
Appoquinimink School District
Middletown, Delaware
Although I am a fifth grade teacher at heart, I have extreme love for any teacher who teaches grades K-5. The dedication, extreme multitasking, wearing of "several hats" daily, and the pure ability to be flexible in any given situation (can you say "elementary remote teaching?") is undeniably the reason why each and every elementary teacher is a hero…minus the cape!
I am sure many elementary teachers wished that they had a cape or magic wand, something to assist them, when they discovered that they would be teaching their classes online (yikes!). When we started to hear rumors that Delaware schools might be closing, two thoughts ran through my mind:
This can't be possible….we have Smarter Balanced testing in May!
How am I going to continue to prepare my 60 fifth graders from home?
Next, I did exactly what any other teacher would do (and most likely did!)…I took a few deep breaths, had a couple panic attacks, and began to research. I was on a mission! I started to explore a couple different sites when it hit me—the best place to start was Smarter balanced.
Not only was I already familiar with the Smarter Balanced website, but I had used several resources (sample questions and practice tests) over the past couple of years to help my students master knowledge and skills that are assessed on the year-end test. And, based on their test results, it had worked!
As a teacher of 22 years, I have learned the following from experience:
Don't fix what's not broken!
and
You don't need to reinvent the wheel!
Next, I spent some time researching Performance Tasks and found the ideal one for my 60 fifth graders. A Robot Narrative Performance Task—a topic that would hold the interest of both boys and the girls! At first, I contemplated two different prompts, however, I thought we should start slow and easy since we were all going to be navigating our way through remote learning together.
Then it happened. On March 13th, schools closed.
My 5th graders and I got down to work! I assigned the directions for the Performance Task via Schoology (which they were already using daily in class so they were familiar with) and I explained to them that nothing would change as far as submitting their work goes. They would continue to submit their work to me via Google (where we always submit our writing).
Simple as that!
Over the next week, they researched, answered questions, checked in with me via ZOOM and submitted their work on Google. I then provided feedback/suggestions to them. We conversed via Google or ZOOM and they made revisions and edits as needed. The final result: They all loved learning and writing about robots!
I had used several resources (sample questions and practice tests) over the past couple of years to help prepare my students for what they'd encounter on the year-end test. And, based on their test results, it had worked!

Jamie Elliott-Delaney
I then took it a step further and gave some "robot writing shout outs" during our remote learning ZOOM morning classes! Several of them (including 5th Grade boys) even asked to share their narratives during class. And, if you are an elementary teacher, especially a fifth grade teacher, you understand first hand that it is not an easy feat to get your kids to buy into writing assignments, however this robot Performance Task did the trick!
My students learned a great deal about robots and narrative techniques, while having fun and being completely engaged. (I mean, as educators, isn't that our goal?)
And me? Well, I received some very well-written narrative Performance Tasks! Today, I continue to navigate through remote learning with my district, school, 5th grade team, and most importantly my students. Personally, I think we are doing pretty well figuring it out together!
---
About our Guest Blogger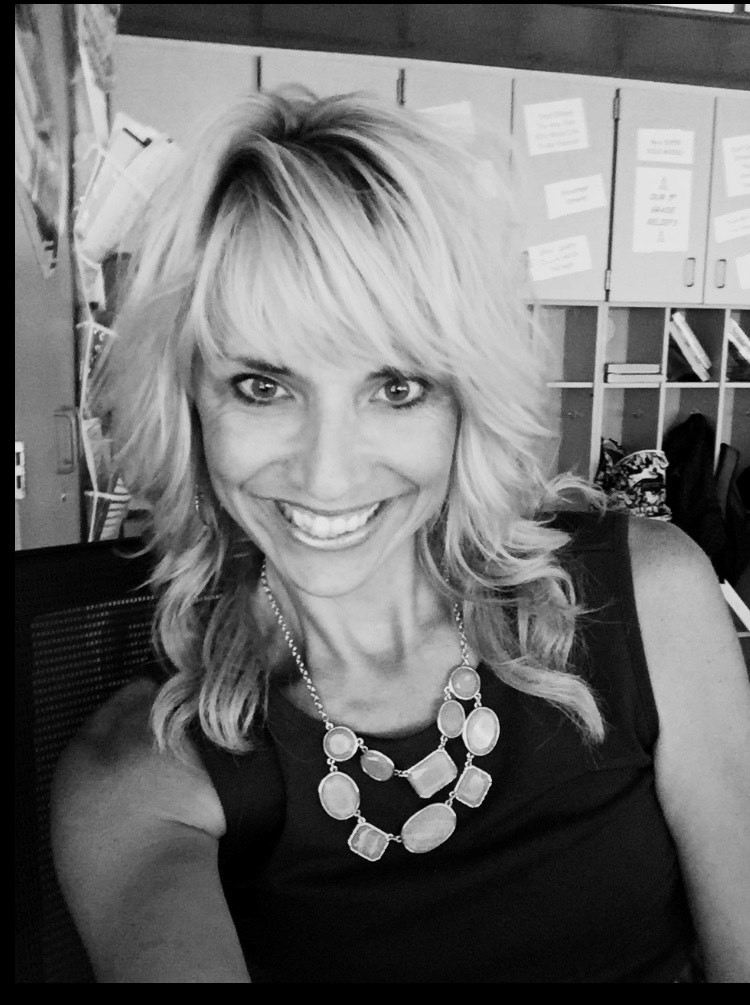 Jamie Elliott-Delaney is thrilled to be teaching her 4th year at Townsend Elementary School, albeit full of unexpected changes. This is her 22nd year of teaching elementary school. Before coming to Townsend, she taught in New Jersey and in the Colonial School District. In total, she has spent 20 years teaching 5th grade. Two years ago, she participated in an exciting change to the teaching format at Townsend Elementary School when they shifted from self-contained classrooms to two classrooms that split instruction between ELA/Social Studies and Math/ Science instruction. Ms. Delaney has been enthusiastically teaching ELA/Social Studies since this transition and continues to focus on teamwork, positivity, and productivity. She has a Bachelors degree in Elementary Education (Certified K-8) and a Masters in Special Education (Certified K-12).