UC Regents Vote to Conduct Feasibility Study; Includes Smarter Balanced As Option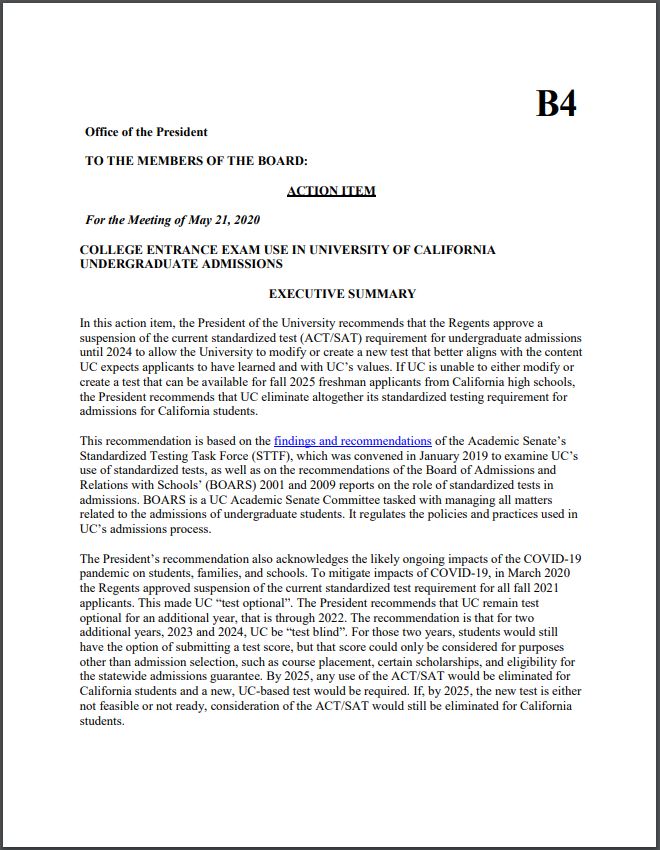 (Santa Clara, Calif., May 21, 2020) – The University of California Regents approved a college entrance exam proposal today, voting to suspend its current standardized test requirement (ACT and SAT) for undergraduate admissions until 2024.
Starting this summer, UC will conduct a feasibility study, which includes whether to modify a current test, such as Smarter Balanced, as part of its admissions process.
"Testing as part of university admissions is a complex issue that requires creative solutions, and we believe that getting it right is critical to addressing educational opportunities across K-12 and higher education," said Smarter Balanced Executive Director Tony Alpert.
"As a University of California program and consistent with our mission, we stand at the ready to engage in this critical discussion regarding how to maximize access and equity for all of our students."
###
---
Media Inquiries:
Chris Barron, Senior Director of Communications
Smarter Balanced
chris.barron@smarterbalanced.org