Top Ten Instructional Resources for the Scariest Week of the School Year
NOTE: The Smarter Balanced Digital Library was decommissioned. Please visit Tools for Teachers, the new home for instructional resources and professional learning.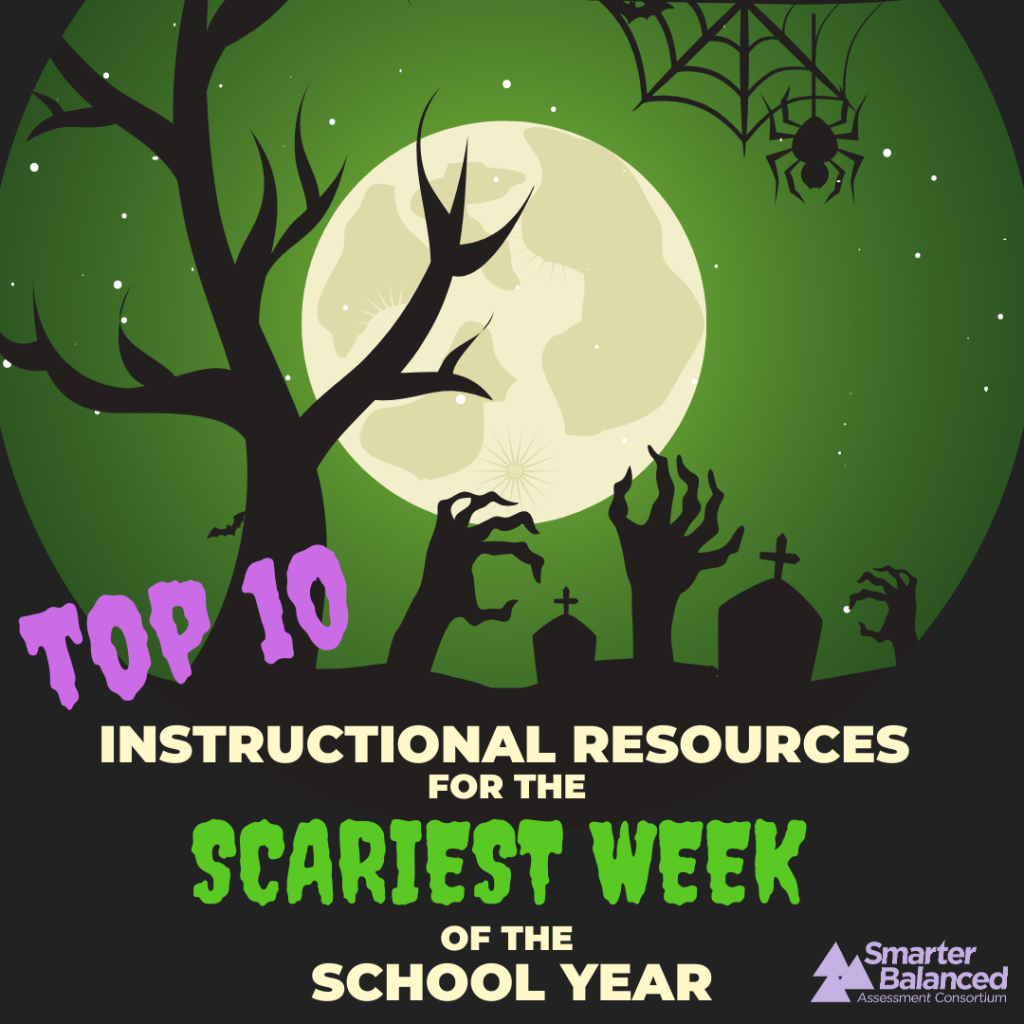 From Amontillado to Zombie, the Digital Library has you covered A-Z
A round up of creepy, scary, monster-filled Smarter Balanced Digital Library Instructional Resources perfect for classroom use during Halloween week.